Greetings from Beautiful Pinehurst, NC. It is just about 60 degrees and sunny and just one of those days where you dread being inside, especially with world class golf courses within walking distance. Anyway, I am here at the i2i Center for Integrative Health conference for Mental Health, Intellectual and Developmental Disabilities, and Substance Use agencies. I am showing people how utilizing secure video conferencing software can help them reach more people and bring in more revenue. If you are here, stop by my booth right next to the registration tables. If not, please feel free to contact us to learn more and to get started. Below is an excerpt of some of the information that I am sharing with attendees.
North Carolina Telehealth Guide
In North Carolina, Telepsychiatry has been approved for Medicaid and state-funded services to people who have mental health, developmental disabilities, and/or substances abuse needs or difficulties. Medicaid will reimburse for your session and add a facility fee to cover costs of technology. Be sure to include Telehealth services in your contract with your Managed Care Organization.
Telehealth FAQ's
What is Telehealth and how can it help me?
Simply put, Telehealth is the use of Video Conferencing software to conduct the session between the provider and the patient. Telehealth could help you by allowing providers to see more patients, decrease your no-show rate by seeing patients right away and save money by not having providers drive around from location to location.
What is Telepsychiatry?
Telepsychiatry is a relatively new way of delivering behavioral health services to individuals who do not have ready local access to the expertise required to meet their needs.
Is it Secure?
Our software is HIPAA Compliant because it is encrypted, no personal health information is recorded in our software and we will sign a Business Associate Agreement with you.
What if the technology isn't working?
We offer real time customer support. A trained professional will answer the phone and help you immediately so that a session is not missed, and time is not wasted because of a technology problem.
Will we get paid for Telehealth sessions?
Medicaid will reimburse at the same rate as an in-person session and add the facility fee. This will cover our cost quickly and the rest is added revenue for your organization. Be sure to Include telehealth services in your contract with your MCO.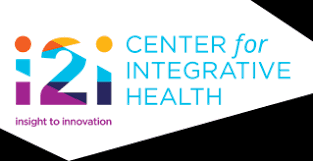 Contact us for more information and a free Demo!
412-837-9320                                                                  
www.securetelehealth.com