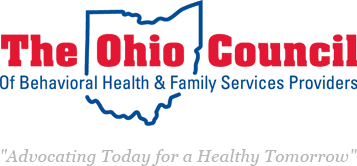 Last week I was excited to join the Ohio Council of Behavioral Health and Family Services Providers at their annual Conference in Columbus, Ohio. We were there to help the attendees learn more about Ohio Telehealth procedures. We had a fantastic two days and I was able to connect with many who we currently partner with a many more who possibly could become partners.
Some of our current partners, Ohio Guidestone Foster and Family Services in Ohio and Recovery Services of Northwest Ohio and others were there. It was great to be a part of the conference and see what the needs and desires of the Mental Health providers are. For many, like Ohio Guidestone and Recovery Services, they have multiple locations where they help people. They use our Telehealth services to use the psychiatrists and other providers that they have in a more efficient way.
Ohio Medicaid programs reimburse for telehealth sessions at the same rate as in person sessions. In addition, the originating site, which is the patient location, can bill Medicaid for a facility fee which is approximately $20 per session. This fee can quickly pay for our service and the rest is just added revenue for your organization. Many private insurance companies will also reimburse at the same rate as in person sessions. An increasing amount of patients are seeking counseling or mental health services through Telemedicine because it is more convenient. Many of these patients are even willing to pay out of their own pocket for the ease and convenience of being treated this way.
To hear more from these fantastic organizations and some others, please visit our Testimonials page. Also, please feel free to contact us about how we could possibly help you start or grow your Telehealth services.