Mind and Medicine Inc. led by Dr. Badalin Helvink has been a partner of Secure Telehealth for a while now. Dr. Helvink has used the Secure Live Video software for patients in their own homes and in clinics and has been able to reach out and help many people. Recently, they have decided to grow the business and add group sessions and classes to what they already do.
When hosting a virtual meeting using Secure Telehealth services, the host or presenter can hold a meeting or host a webinar with hundreds of attendees, share documents, videos or PowerPoints. The host can also divide the participants into smaller groups and assign what we call "breakout rooms" for small group discussions and collaboration. If all of this sounds complicated to you, don't worry! That is why we are here. We work with you to help all the users get set up beforehand and we help train the presenters to be able to quickly and effectively manage their presentations. We would love to talk more about how we can help you reach more clients and grow your business or organization. Contact us here.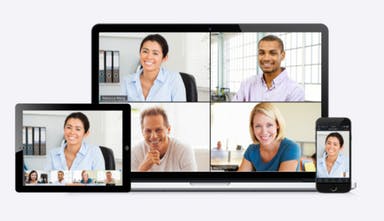 Do you have an idea for a webinar? Class? Group or individual therapy? We can help. We have over ten years of experience helping organizations and businesses grow and we can help you too.